Bottone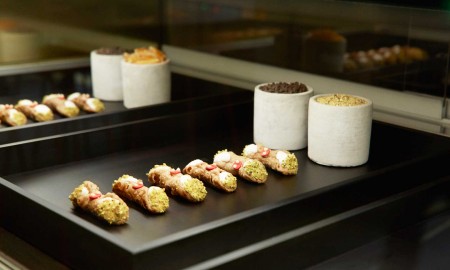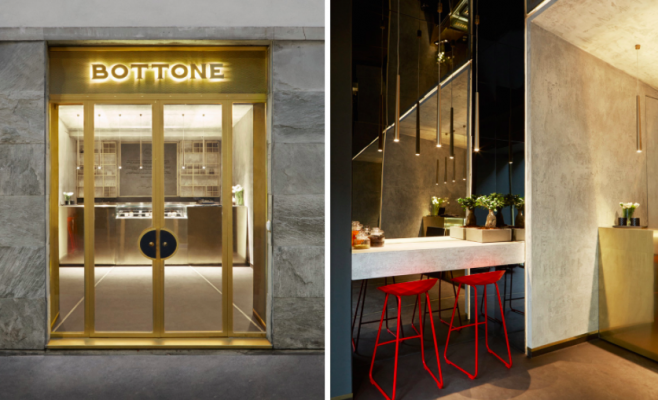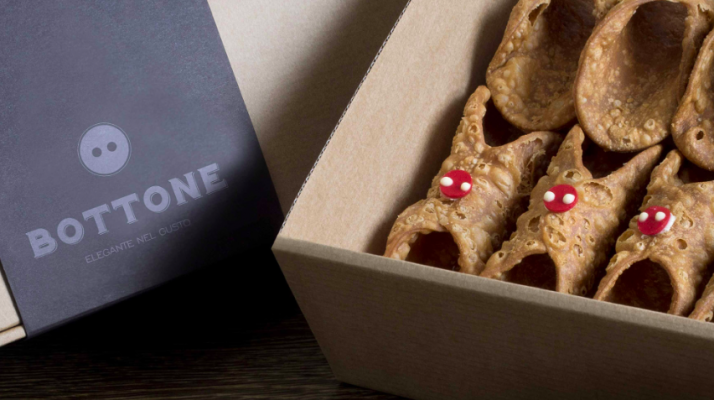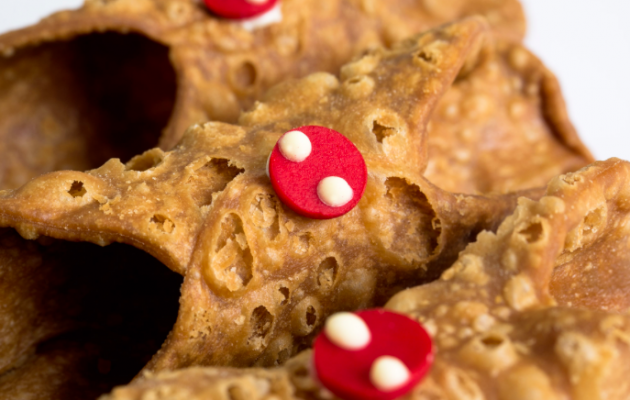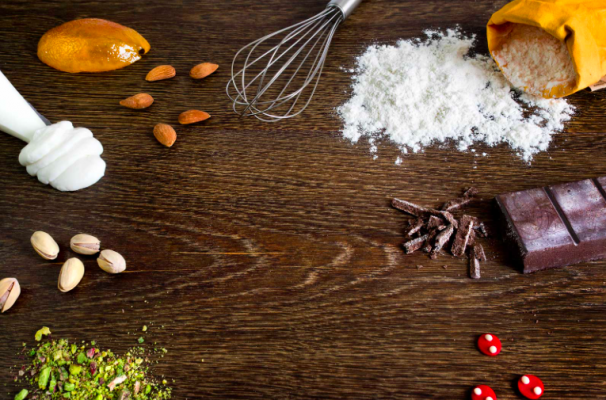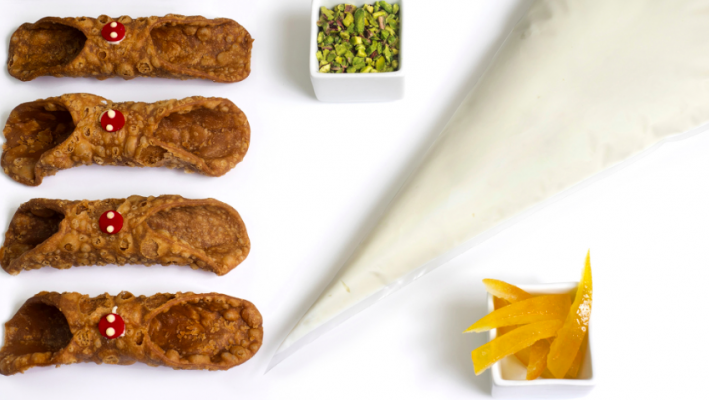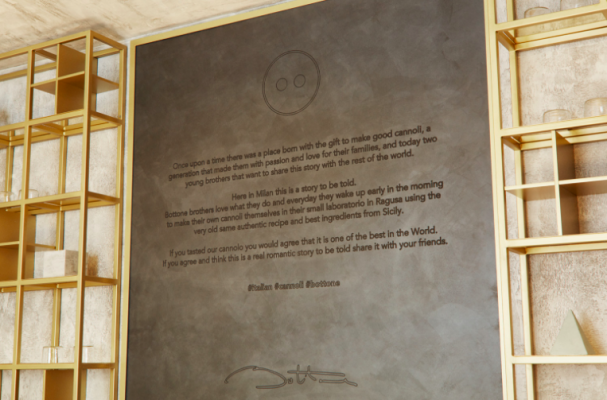 Tucked away at the beginning of Via Volta is a shop front that resembles a boutique or design store, with a large glass store window, dark concrete walls, a brass counter, low lighting… and cannoli.  
Homemade by the Bottone family in Sicily, these crisp, fragrant cannoli with their signature red button (bottone) are made using Nero d'Avola, fried in peanut oil and filled with cow milk ricotta from the Iblei mountains with just 17% of sugar, so that they have a more delicate taste than many of their competitors.  All you have to do, is choose the size of your cannolo and one of the traditional garnishings: plain chocolate drops, candied orange peel or Bronte dop pistachios. 
Not only are Bottone's cannoli delicious, their striking packaging also make them the perfect gift or a fun DIY dessert for a dinner party. 
Bottone is open on Tuesdays to Saturdays  from 10.00 to 13.00 and 17.00 to 20.00 and from 10.00 to 13.00 on Sundays. 
Via Alessandro Volta, 8 20121 Milan
Location