California Bakery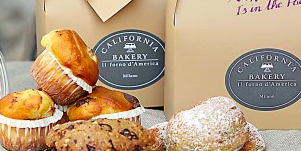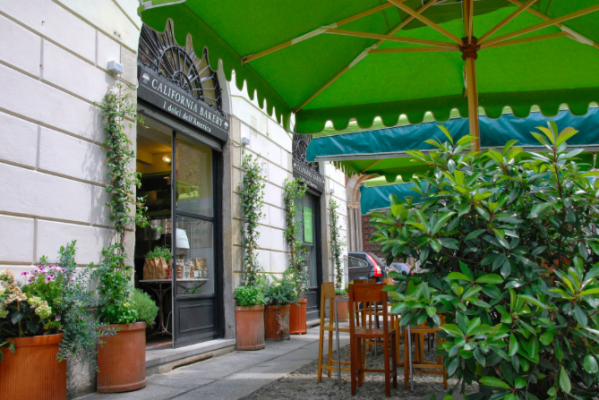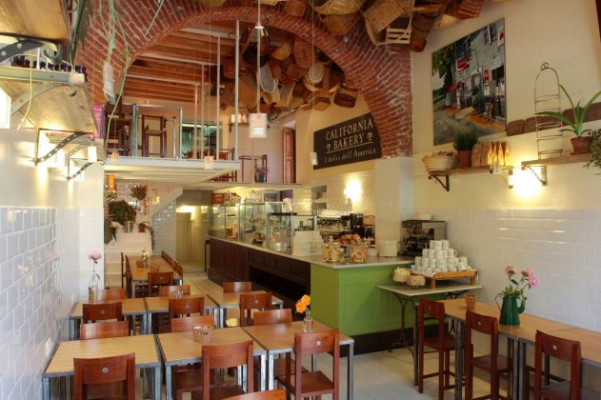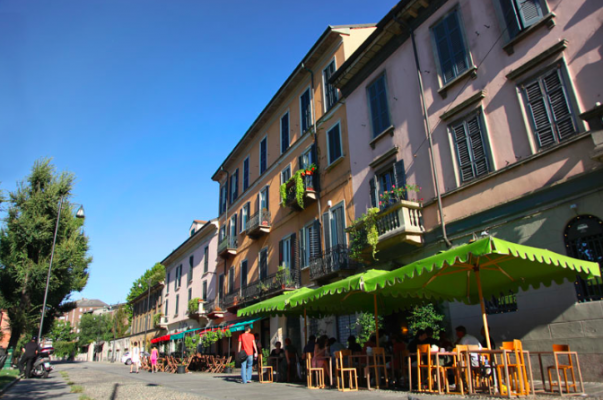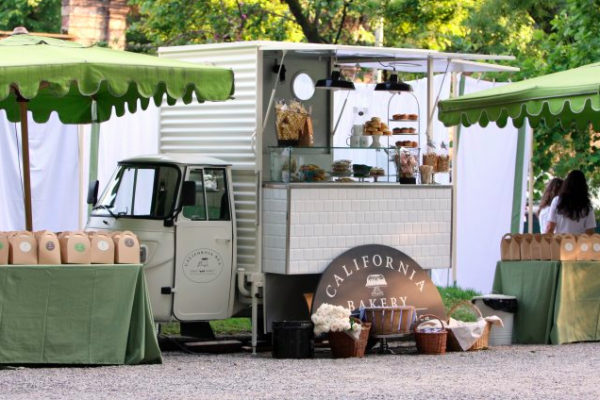 California Bakery has become something of an institution in Milan. Dotted around the city, these coffee shops cum restaurants offer consistently excellent homemade, locally sourced American food which appeals to all ages in a warm and relaxed environment. 
If we had to choose a favourite location, however,  it would have to be Piazza Sant'Eustorgio which gets its name from the beautfiul 13th century church located there. On request you can sit outside under enormous umbrellas and enjoy the hustle and bustle of this recently gentrified area bursting with cool bars and shops such as Clori and Laura Urbinati which are just next door (see our Home Decor and Fashion Shops sections).   
As for the food, California Bakery offers: proper American breakfast (pancakes, waffles etc), delicious New York style bagels packed with fresh ingredients such as 'NY Style' (smoked salmon, cream cheese, tomatoes, capers, Tropea red onion); fish burgers, vegetarian burgers and hamburgers in a bun with numerous different toppings and in two different sizes: 100g or 180g; Club Sandwiches; salads; quiches: hand cut chips etc. Oh yes, and how could we forget: the desserts. Luckily for our waistlines California Bakery sells their desserts in two different sizes: regular (aka huge)  and slim (more than enough to finish off a meal). If you love American style cheesecake then you must try the blueberry cheesecake or strawberry and rasperry one, but make sure you get to taste the chocolate and walnut brownie and the tart tartin too. Simply delicious! California Bakery also offers a children's menu with child sized portions of their favourite food. 
California Bakery in Piazza Sant'Eustorgio also offers a picnic service during the warm weather weekends. Clients can buy a selection of bagels, sandwiches, salads or quiches together with dessert and drinks which are supplied in a gorgeous, wicker picnic basket together with floor cushions and a picnic blanket. What better way to spend an afternoon than in the Parco delle Basiliche just behind the church laid out on a picnic blanket. 
If you are too busy to pop by to one of their restaurants, then California Bakery is happy to deliver within the city (see www.californiabakery.it/food/take-away-delivery.html).  Or if you want to learn how to make your favourite California Bakery dishes, they also organise courses for adults and children (see www.californiabakery.it/cooking-lab.html for more details).
California Bakery also has restaurants usually open from 8 to midnight Monday to Saturday and 9 to midnight on Sundays in :
Corso Como, 5 (Porta Garibaldi area); 
Corso Garibaldi 89 (Moscova area): 
Piazza San Simpliciano 7 (Brera area) (Tuesday to Friday 8 to 18.30 and 9 to 20.00 on weekends);
Via Larga, 19 (near Duomo);
Viale Premuda 44 (Porta Venezia area) (open from 7.30 on weekdays);
Via San Vittore 2 (Sant'Ambrogio area).
If you want to go for brunch or dinner especially during the weekends we suggest you make a booking through the central switchboard number (02 39811750).
customercare@californiabakery.it
Location