Pescheria Santo Stefano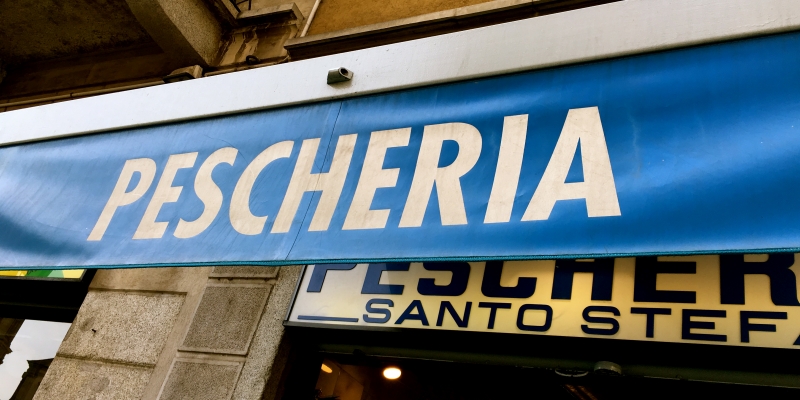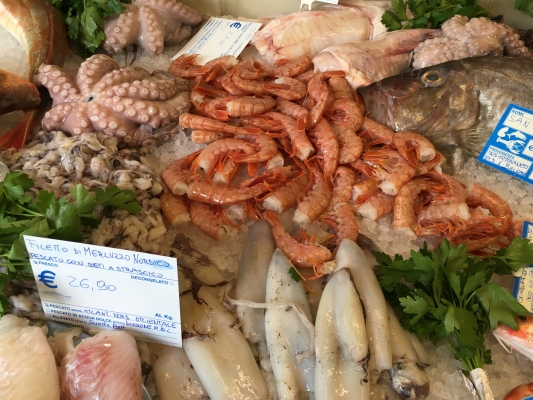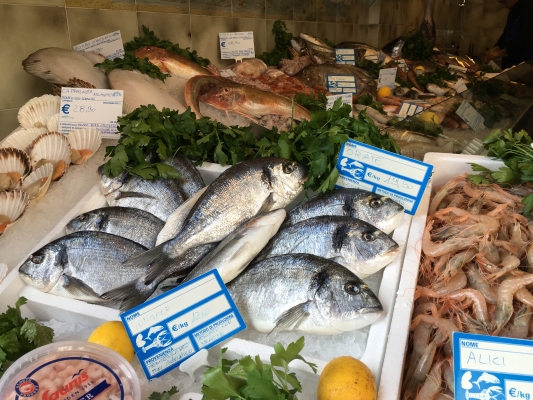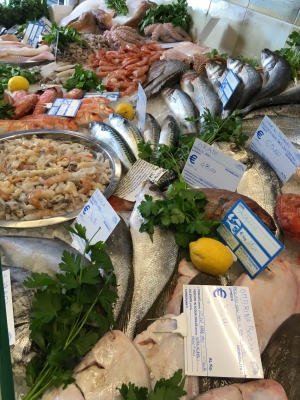 Buying decent fish in Milan seems to be getting harder and harder, especially if you live or work in the city centre. Now you need look no further than Marco Fuolega's fishmongers off of Piazza Santo Stefano. It seems that I've been cycling the wrong way round the Piazza for the last 10 years as I have only just discovered this little cove of deliciously fresh fish which has been there since 1935! Better late than never I suppose. 
Every day Marco offers a wide selection of fresh and salt water fish and seafood such as : swordfish; tuna; monkfish; salmon; John Dory; sea bass; sea bream; sargo; mackerel; trout; cod; prawns; mussels; clams; scallops; octopus; calamari; anchovies etc. My kids love Marco's kebabs with prawn tails, monkfish, salmon and swordfish (make sure you call in advance and Marco will prepare them specially for you). 
Location