Popogusto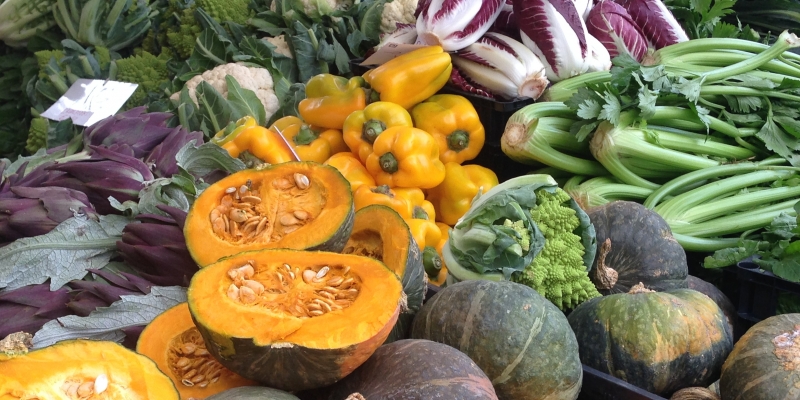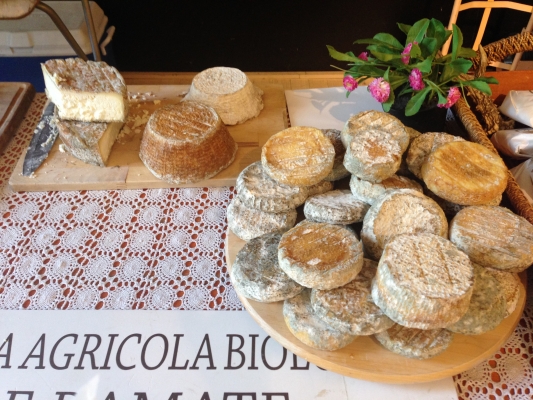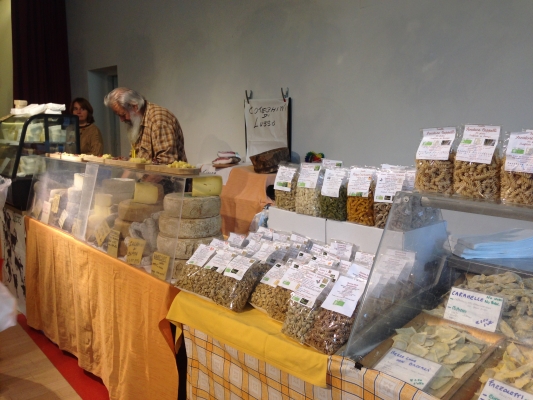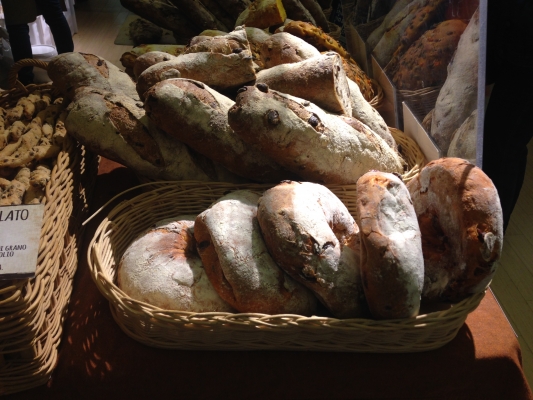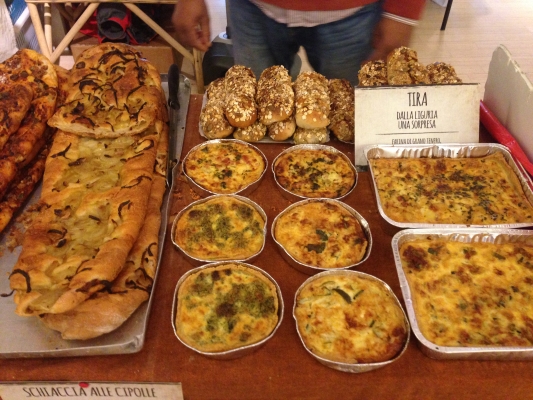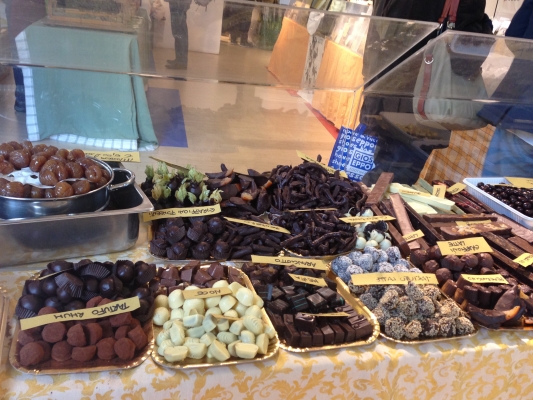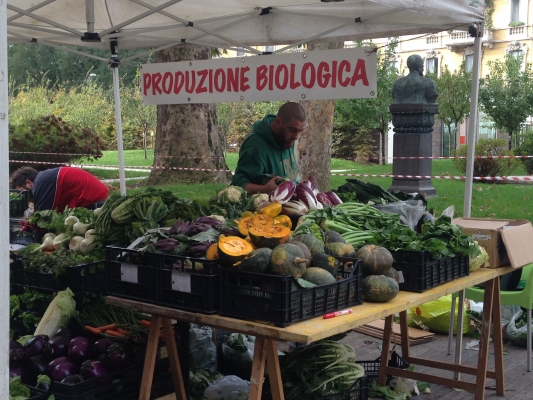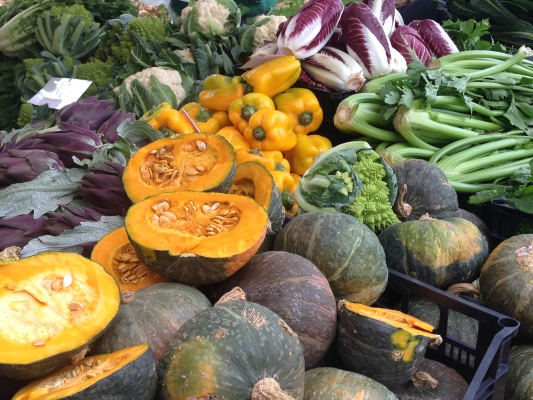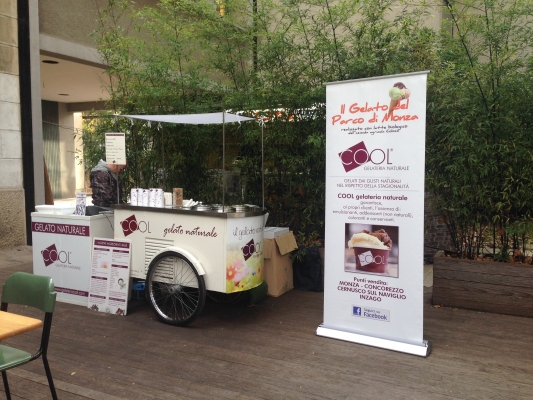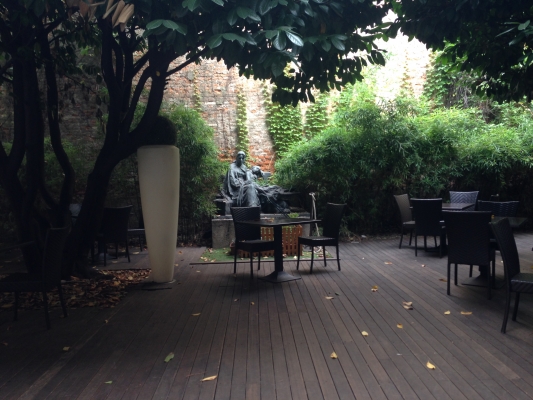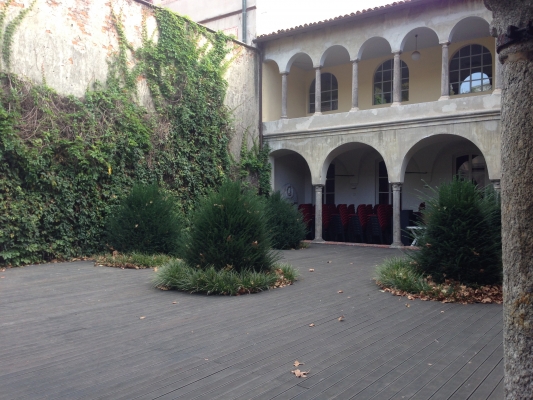 Set in the beautiful cloisters of the Spazio Auditorium dell'Umanitaria, Popogusto - an organic farmers' market - is held from 10am to 6pm every 2nd and 4th Saturday of the month.
On sale you will find delicious fruit, vegetables, bread, jams, honey, cheeses, hams, chocolate, wine, oil, juices, preserves, spices and much more. All the produce is guaranteed to be organic or at the very least local - thereby reducing its carbon footprint.  
As it's held on a Saturday you don't need to worry about the congestion charge (Area C).
Spazio Auditorium dell'Umanitaria Via San Barnaba, 48 Milan
Location