PotaFiori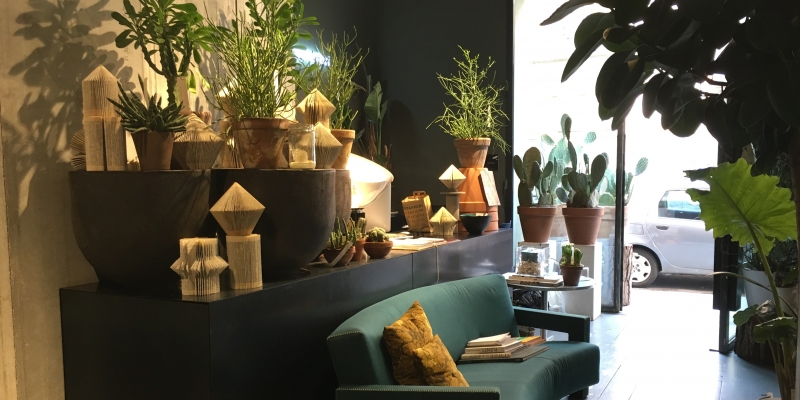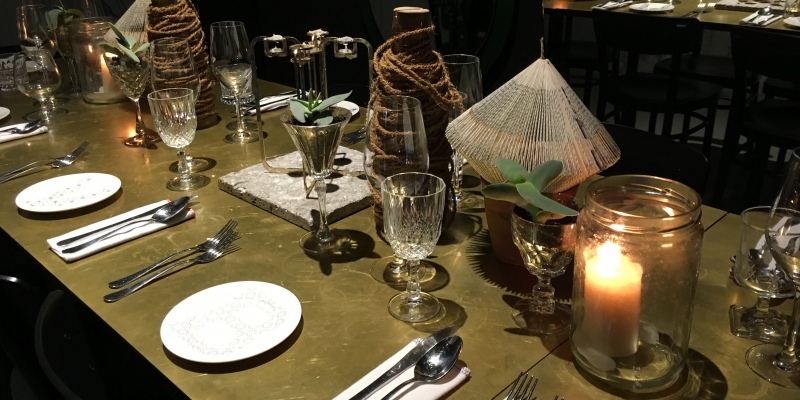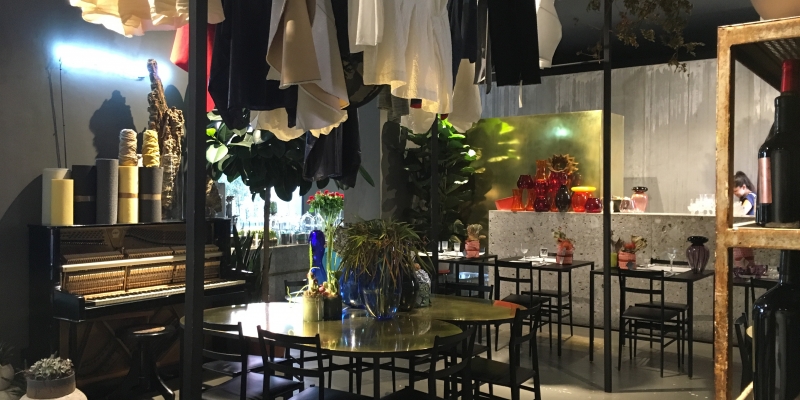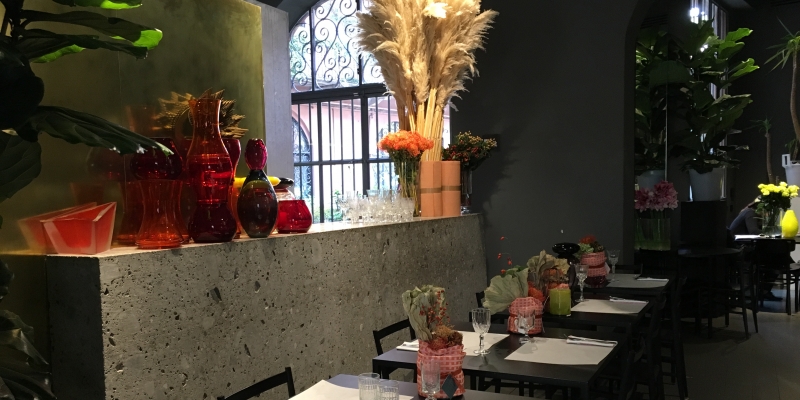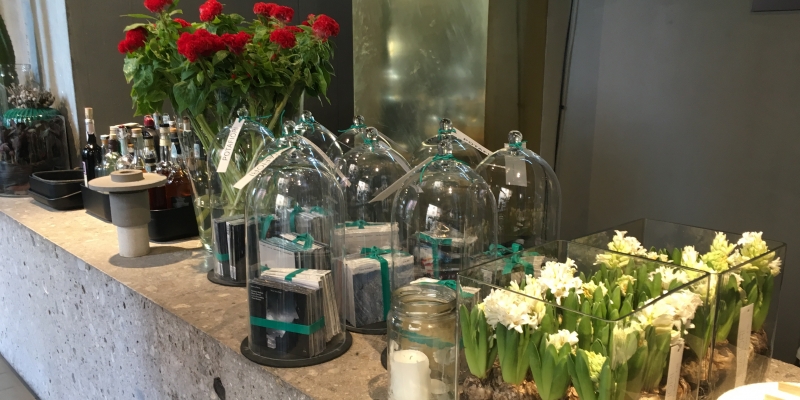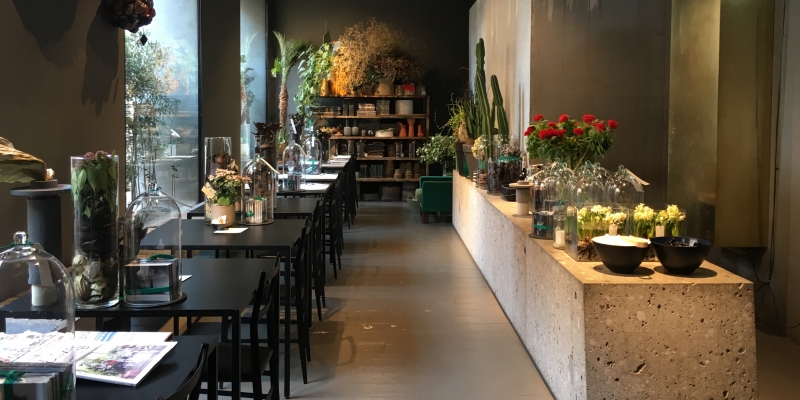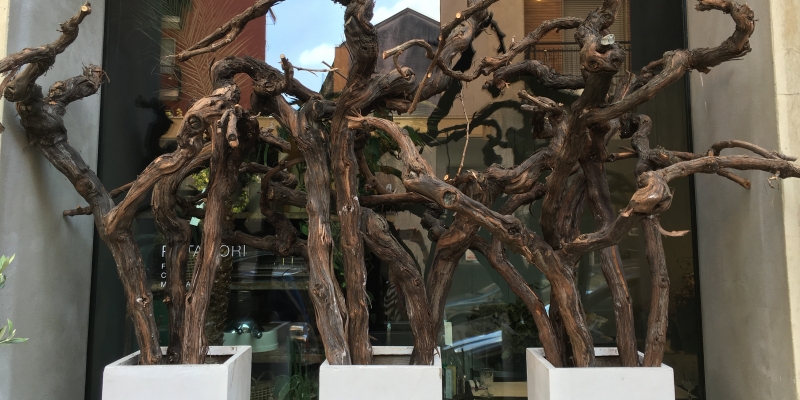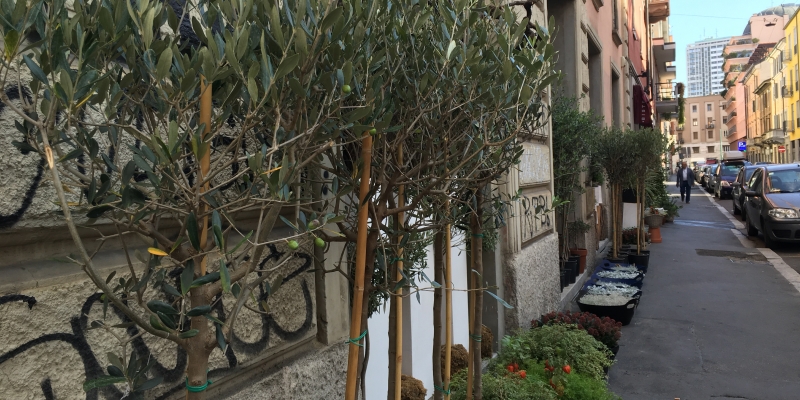 Via Salasco might strike you as an odd location for a trendy florist cum restaurant cum coffee shop, but as soon as you walk through the door you can understand why the owner Rosalba Piccini fell in love with it. This large space is artfully divided so that it is both versatile and spacious yet incredibly intimate. Vases brimming with flowers; plants; cacti; bulbs; flower arrangements; kokedama; candles; plant pots and containers as well as clothing and home accessories adorn every available surface: all of which are for sale. You could quite easily mistake Potafiori for a botanist's front room (one with exquisite taste and who has a thing for hanging coloured garments from the ceiling). We particulary like Potafiori's ingenious 'flower sushi': a selection of freshly cut flowers wrapped in William Morris fabric which make excellent table centre pieces or dinner party gifts.  
The day at Potafiori starts at 9am with a delicious breakfast of pastries from Cuki and Longoni, organic teas, coffees, juices as well as bread and jam, followed by lunch served from 12.30 to 14.30 (Potavolo), then afternoon tea and aperativo culminating with dinner. 
The evening we went to Potafiori for dinner we enjoyed a delicious starter of Salmon tartar with avocado, philadelphia, lime and filo pastry, followed by casoncelli (stuffed pasta) with bacon, butter, parmesan and sage, then braised pork cheek with ginger, mashed potato, bay leaf and shallots. While our dinner companions opted for the Steak tartar with roasted dates, rocket and parmesan as well as the grilled fish with spinach and a citrus sauce. The highlight of the evening, however, was when Rosalba burst into song and treated us to a couple of MIna songs. For those of you who don't know, Rosalba is a jazz singer who used to sing at the famous Blue Note jazz club.  
Rosalba also holds 'Potafiori' flower arranging work shops on Saturday afternoons. For more details contact Potafiori directly.
In case you were wondering if you were in the right street, just look out for trees, shrubs and wicker baskets full of seasonal plants that line the pavement. 
Location