Seta Mandarin Oriental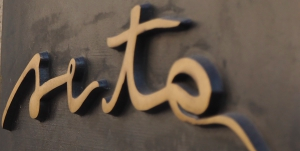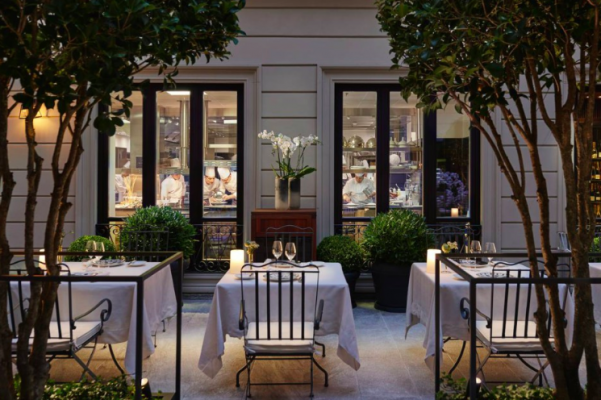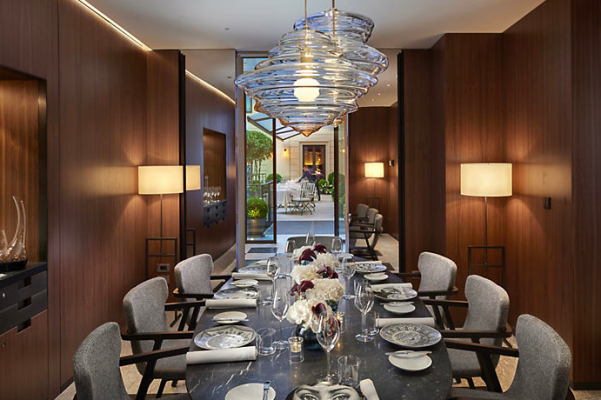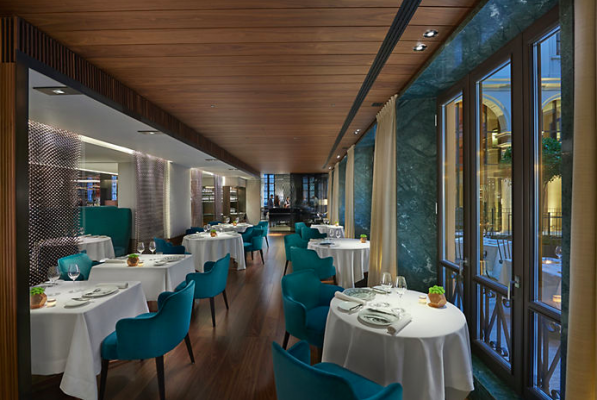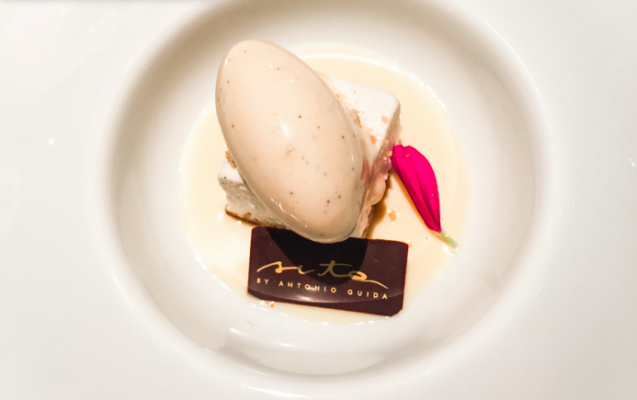 Seta is the perfect place to celebrate a special occasion or treat yourself to Michelin star chef Antonio Guida's divine cuisine. Located inside the Mandarin Oriental hotel, Seta is an oasis of calm and elegance. 
As soon as you step inside the door, the attention to detail is evident in even the smallest of things; staff are welcoming and attentive, the service is impeccable and the atmosphere is modern yet refined with large open spaces, an abundance of velvet, exquisite lamps, black and white marble and enormous vases overflowing with stunning floral arrangements. If the weather permits, make sure you ask for a table in the restaurant's elegant courtyard which is kept cool during the relentless summer heat thanks to an ingenious air-conditioning system. 
For those of you not familiar with chef Antonio Guida's cuisine, prepare to have your tastebuds delighted with his carefully composed dishes: cavolfiore con salsa al latte di mandorla, succo di yuzu e di frutti di mare (cauliflower served with almond milk, yuzu and seafood), riso in Cagnone con verdure, maccagno e polvere di lampone (risotto with vegetables, maccagno cheese and powdered raspberry) (one of the best risotto's we've ever tasted), coda di rospo con nocciole e salsa alla liquerizia (monk fish served with hazelnuts and liquorice sauce). While you are waiting for your meal enjoy the mouth-watering amuse-bouche with a glass of prosecco or wine from the extensive wine list. Try and resist emptying the bread basket full of homemade, light, super thin grissini and Altamura bread served with salted or alga butter, so you can make sure you have room for dessert.
The dessert menu is to die for, as are the selection of pre-desserts. We tried the cioccolato al lime, salsa al caramello e fior di sale e gelato all'avena (lime flavoured chocolate with caramel sauce, salt and oat ice-cream) as well as parfait di liquirizia con cristalli e foglie di tabacco Kentuchy, pere alle spezie e crema al caffe' (liquorice parfait with crystallised tobacco leaves, spiced pears and coffee cream). Heavenly!
Definitely an experience to remember!
Via Andegari 9 20121 Milano
Location