Surf Industria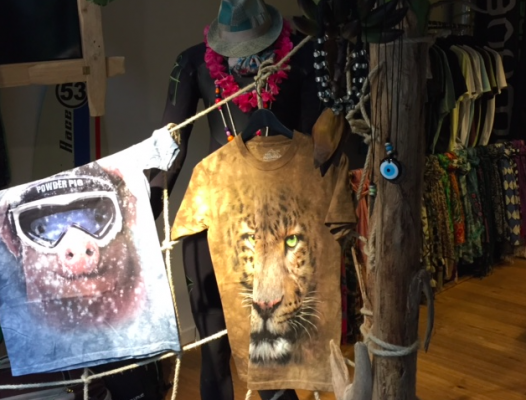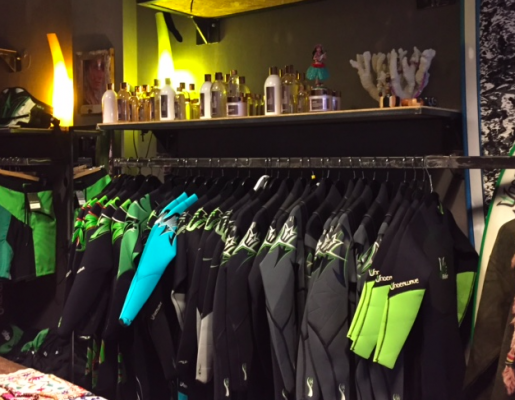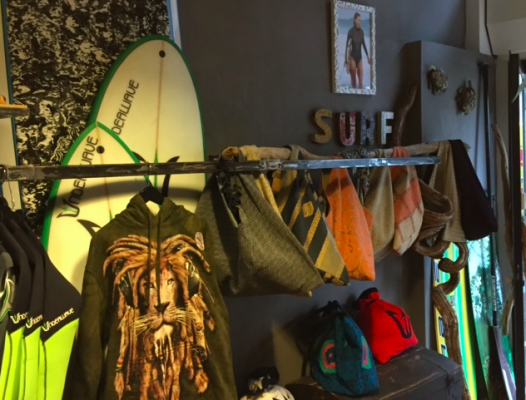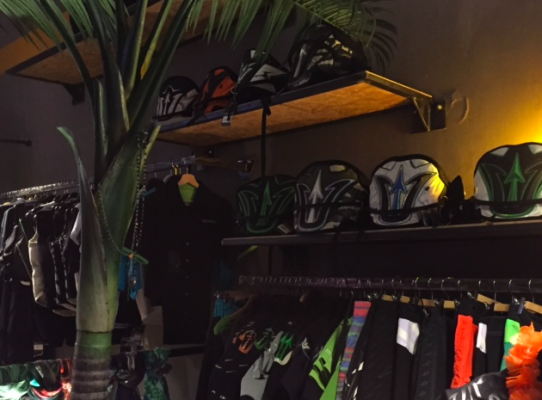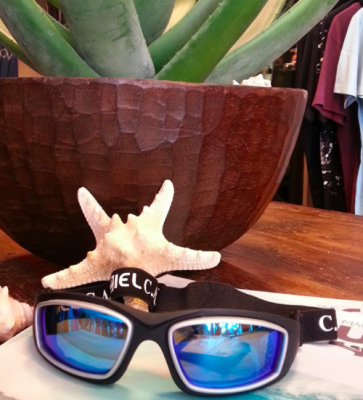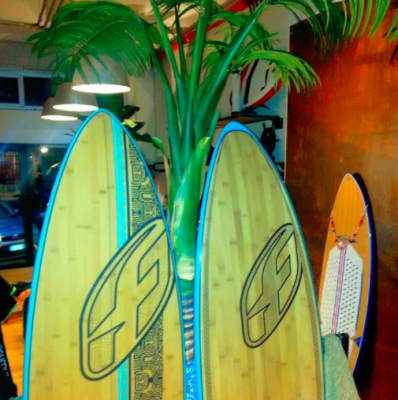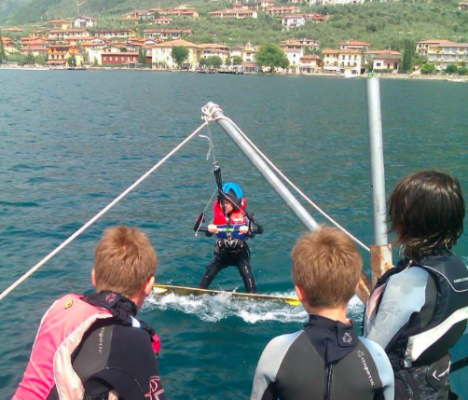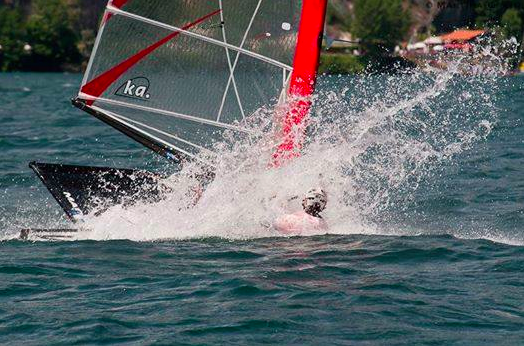 We came across this store, with its window display complete with an oasis and palm tree, by chance and couldn't resist going inside. Surf Industria mainly sells clothes and equipment for kitesurfers, surfers and windsurfers, but unlike other sports shops it's really warm and inviting. The walls are covered in photos and letters that spell out the word "surf", while original accessories and clothes line every wall, such as: cool t-shirts for kids and adults with animal prints; handmade jewellery from Puglia; coloured scarves; 100% natural Australian body lotion and sun creams; sunglasses, hats, cool miniature surfer VW vans and really useful poncho towels designed by Erika (the owner) as well as cloth bags which make great presents.  Last but not least Erika sells everything you need, equipment wise, to surf, kitesurf and windsurf - even the boards!
We were especially taken by a small black coat made from Neoprene which is great for rainy days!
Surf Industria also organizes summer and winter camps as well as workshops with international athletes and instructors and summer camps on Lake Garda for children!
At the back of the shop above the till, videos are shown of the staff at Surf Industria surfing in some of the most amazing places in the world. You could stand there all day watching the amazing acrobatics if you're not careful. 
Surf Industria is a great place for both those of you living in Milan who would rather spend their days in flip flops with a board tucked under your arm looking for the perfect wave, as well as the rest of us who would like to learn a little more about these incredible sports!
Via Gustavo Modena 1 20129 Milano