Terrazza Duomo 21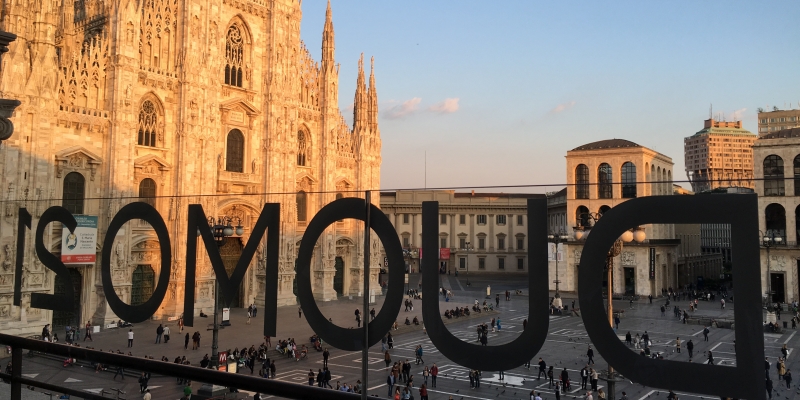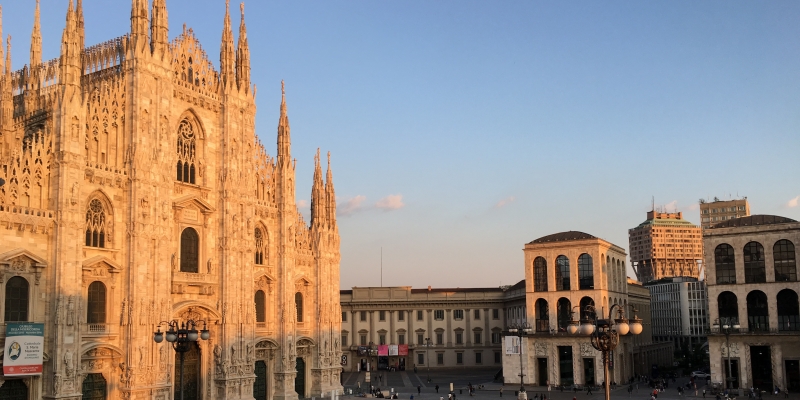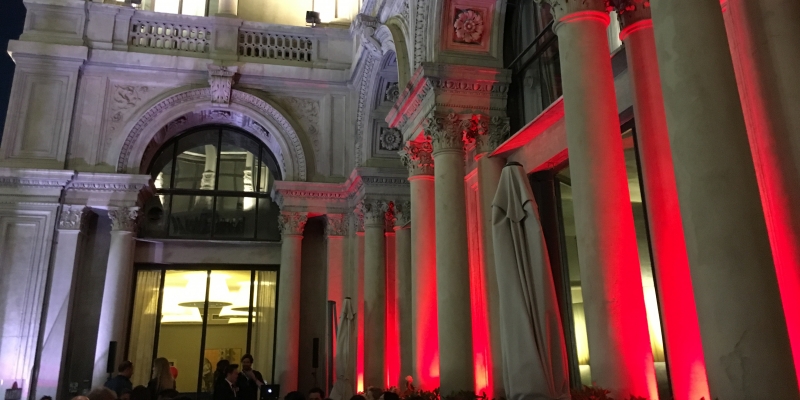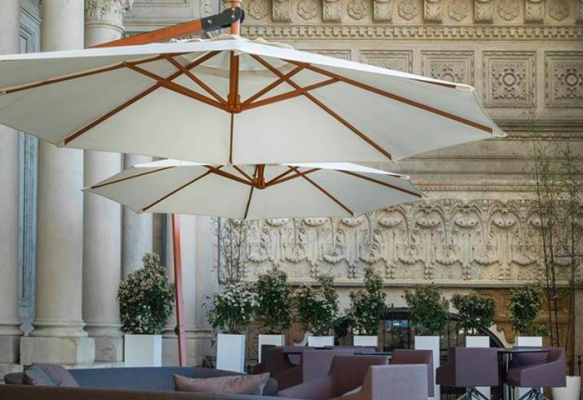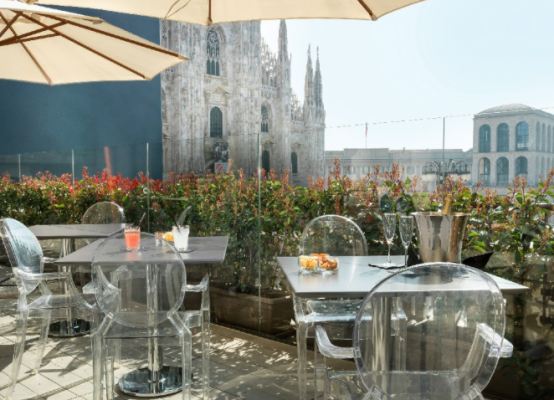 Looking for somewhere special to enjoy an open air aperatif with a dramatic backdrop? Terrazza Duomo 21 offers just that. Enjoy one of the best views of Piazza del Duomo while sipping your favourite cocktail or a glass of wine. This stunning setting is a great place to watch the sun sink behind the Duomo in tranquil surroundings, but when dusk falls ... get ready to sway to the vibes of the dj set and for the crowds to arrive. If you want to ensure you get a table it is advisable to book in advance.  
Make sure don't make the mistake of one of our party and try to order an Aperol Spritz or you will be directed next door the Aperol bar. The charming waiters at Duomo 21 will, however, be happy to offer you a Martini Spritz!
Terrazza Duomo 21 can be accessed from the glass elevator tucked away in Via Silvio Pellico. Don't worry there is a doorman close to hand to make sure you don't get lost!
Via Silvio Pellico, 2 20121 Milan
Location