Untitled Homeware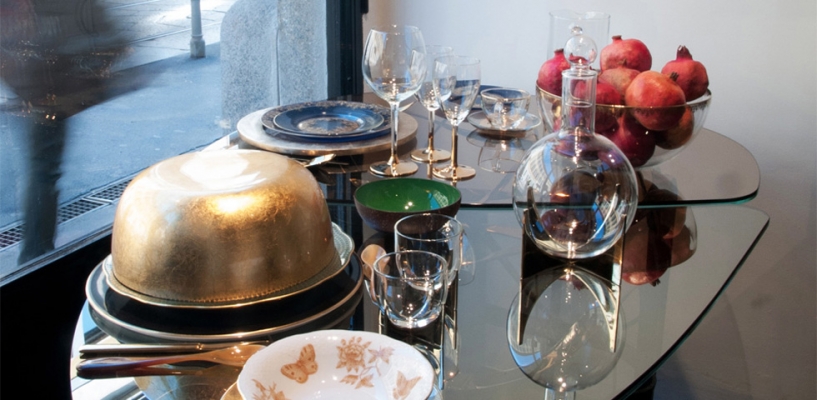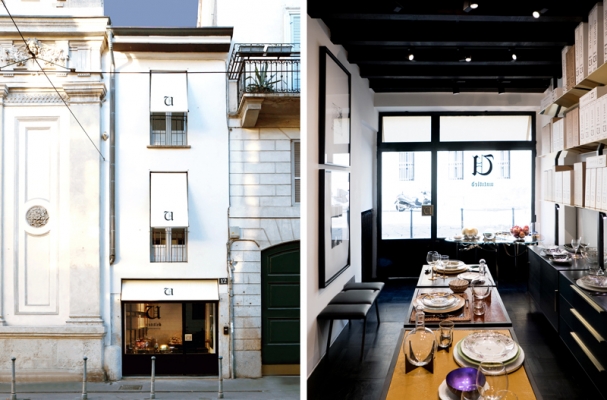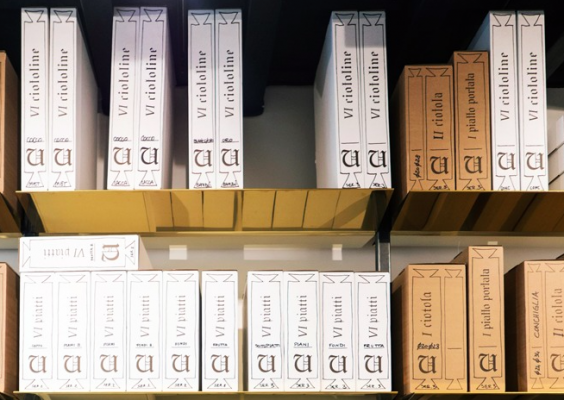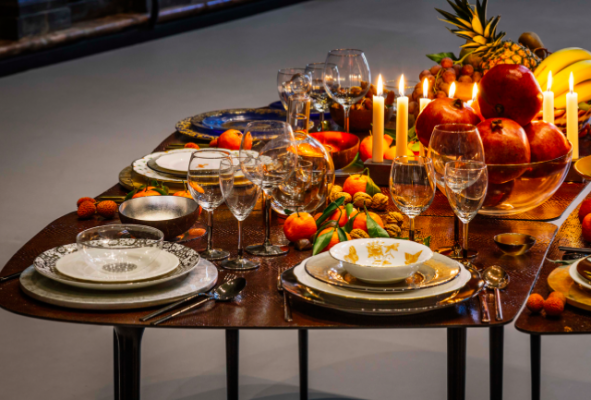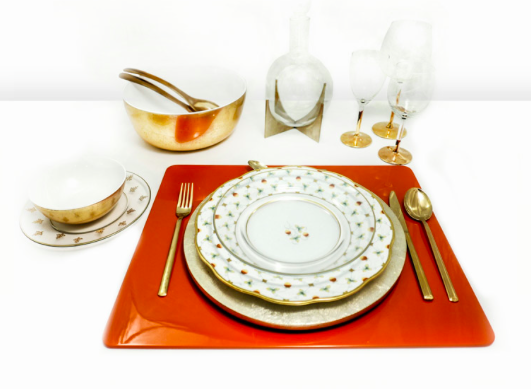 Massimiliano Locatelli, or "l'architetto" as Untitled's pleasant shop assistant calls him, has revolutionised my concept of tableware. After several months I finally plucked up the courage to venture into and browse around this tiny store next to my local parish church - Chiesa di Santa Maria al Paradiso - which opened up in November 2015. (Despite having lived in this country for a lifetime I still feel quite self-conscious about going into stores to browse...goodness knows why, it must be in my DNA).
In any event I was delighted to discover an array of plates and dishes in a multitude of patterns and colours that can be mixed and matched with a variety of table services ranging from my every day pure white to an incomplete set of elaborate hand painted plates and bowls that I inherited from my granny. Massimiliano Locatelli ingeniously mixes clear or coloured glass plates with details in gold and titanium or with hand painted butterflies or lady birds that can be placed over simpler or more elaborate plates rendering them more modern and entertaining. No longer will we have to save up for several years to add an extra 6 plates to an expensive wedding gift table service as 6 glass fruit plates cost appoximately €170. Having said that Untitled also sells very beautiful but expensive hand painted Herend plates as well as slightly cheaper yet divine porcelain ones from Locatelli's own collection.
Not only are Untitled Homeware's designs original yet simple, Massimiliano Locatelli has also come up with the ingenious idea to sell his plateware in simple cardboard A4 filing boxes decorated with medieval letters which can be easily stored on shelves in plain sight without them looking out of place in any home. Perfect for apartment living! 
Untitled also sells its own range of glassware including beautiful Murano glass carafes and bowls as well as wine glasses dipped in gold or titanium, cutlery, trays and furniture exclusively designed by "l'architetto".  
Naturally I didn't leave the shop empty handed....
Corso di Porta Vigentina, 12 20122 Milan
info@untitledhomeware.com
Location