VIABIZZUNO in Milano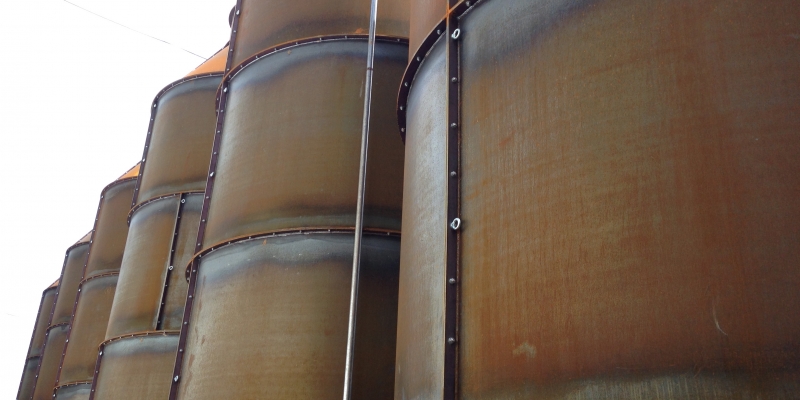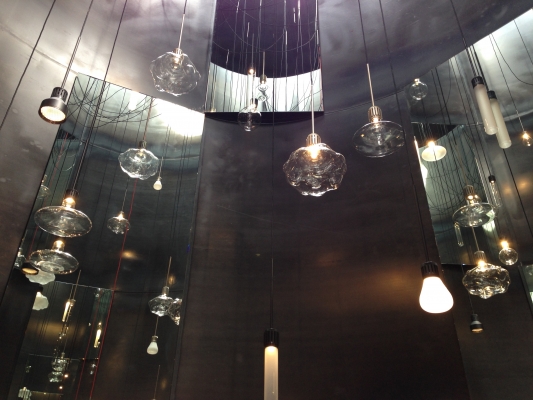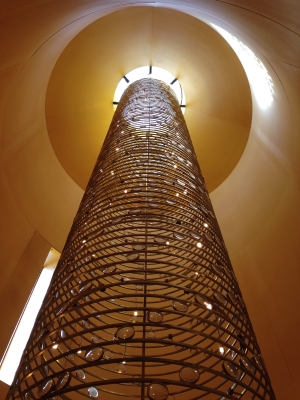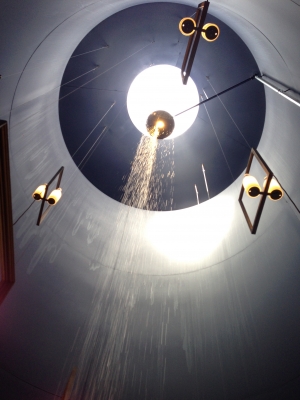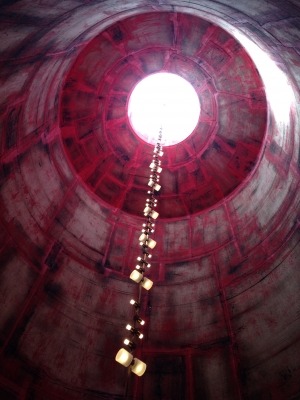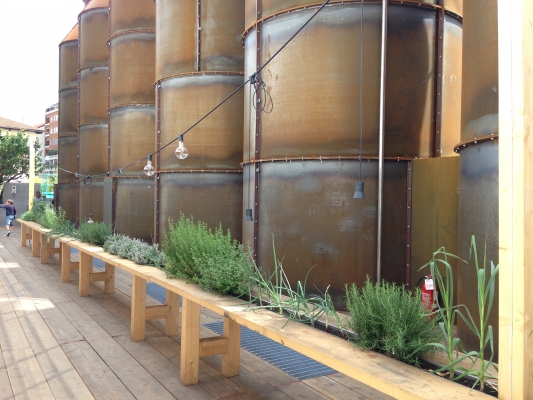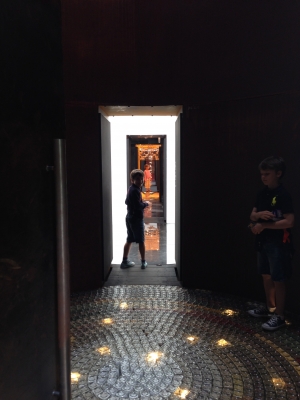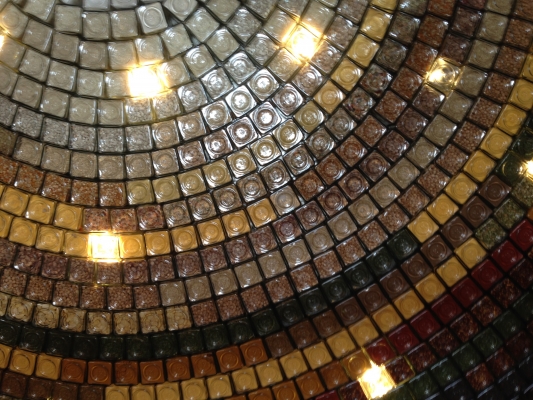 Wondered what those huge metal silos are doing in Piazza San Marco? Well read on to find out. 
This unusual and inspiring installation was designed by Mario Nanni, the brainchild behind the well-known lighting company - Viabizzuno - for Milano Design Week. It has been so popular that Viabizzuno has extended its run to coincide with the duration of EXPO. 
The installation is comprised of 7 different, interconnected silos that represent: earth, air, light bulbs, the sun, the moon, water and fire. Each silo is artfully decorated using Viabizzuno's fabulous lights together with other elements creating an amazing sensory effect. 
Our kids spent ages running through the silos, soaking up the atmosphere as well as the water that pours down from the water installation.  They had a whale of a time while we managed to choose some new lights for our home with the help of the light technicians in Viabizzuno's showroom next door. A win-win situation for all! 
Piazza San Marco Via Solferino 18 20121 Milan
Location